Nasal polyp
What is a nasal polyp?
Nasal polyps or appendages are extra masses inside the nose that occur due to the excessive growth of the inner covering layer (nasal mucus), which leads to the blockage of the nasal passages, which sometimes causes a person to have breathing problems.
The followings are causes of nasal polyps
Chronic sinus infections
Asthma
Allergic rhinitis
Allergy to non-steroidal anti-inflammatory drugs (NSAIDs) such as ibuprofen or aspirin.
Dust
Pollination of flowers
Many people may have nasal polyps, but they don't notice it, and they usually notice it when they are allergic or sensitive. If the nasal polyp or internal appendage is not very severe, medicine is the right solution, but if the nasal polyp is severe and acute, surgery is the right solution.
If it is not solved, it causes so many problems for people such as:
Respiratory problems
Decreasing the sense of taste
Reducing the sense of smell, etc….
You can temporarily use a spray to reduce these symptoms, but you need polyp surgery for permanent treatment.
How is nasal polyp surgery performed?
Nasal polyp surgery is a simple and light outpatient surgery performed by a maxillofacial specialist. The duration of the operation is from 30 minutes to 4 hours. This operation is usually accompanied by cosmetic surgery or deviation, in which case it may take 2 to 4 hours.
.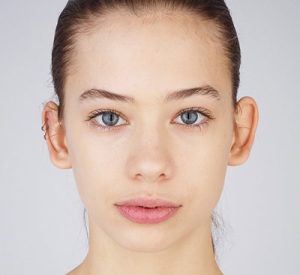 Gapa Tour company with more than 20 years of experience in health tourism, tourism tours, holding seminars, hotel reservations and having the most professional team will be with you from the beginning to the end of this surgery. You are our guest and your first services are free, that includes sending documents for initial evaluation and selection of the best doctor and rate announcement.
If you wish, you can experience the pleasure of combined health and tourism or health and pilgrimage tours with us.